The bespoke LMS for future healthcare leaders

Chris Salem, from Kaiser Permanente School of Allied Health and Sciences (KPSAHS), approached Singlemind at a crossroads. He could either use his staff training budget to license a learning management system (LMS) or hire a development vendor to create a custom system. As Chris and our team had previously worked together on several projects, he believed in our development expertise and decided it would be most cost effective for our team to create a custom, proprietary LMS for Kaiser.


We began this engagement by creating a website that provided medical training for KPSAHS staff only; deemed KPScholar.com. Chris was looking for an all-inclusive platform that could facilitate course enrollment, course activities and provide certificates upon completion. Users would simply access the KP Scholar website, peruse their course catalog, create an account, and purchase their desired courses online. Upon purchasing a course, a Moodle account would automatically be created for a user to complete all course activity.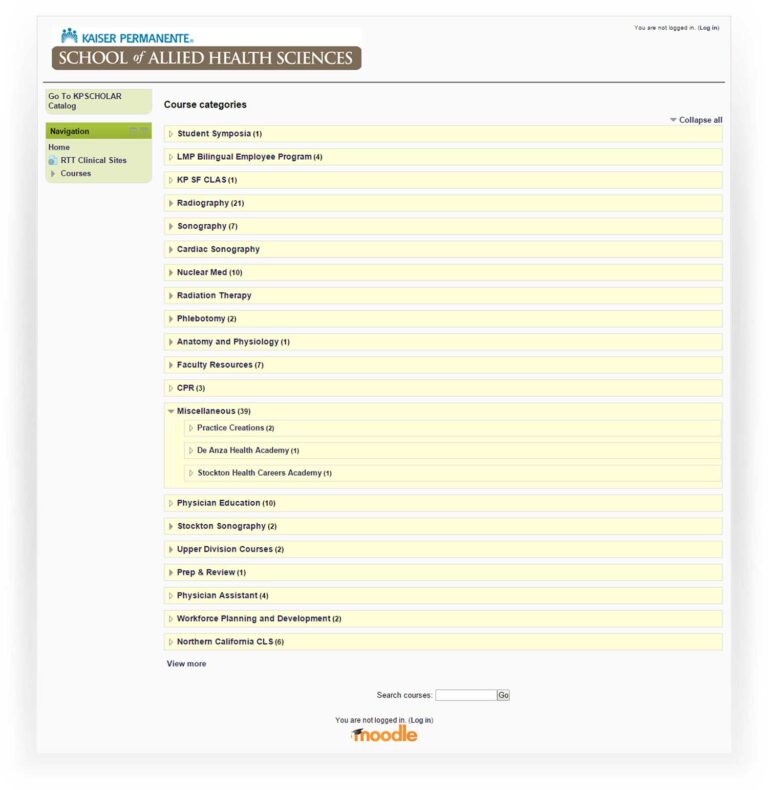 Employing our expertise in Product Research, Product Strategy, UX Design, Custom Website Development, Web App Development and Software Support, we scoped out the entirety of the KP Scholar project and our approach for development. We chose to facilitate the development of KPScholar.com by utilizing open-source technologies; the most cost-effective form of entry. We chose to build the KP Scholar website in Drupal 6 and integrated it with Moodle 2 to leverage single sign-on (SSO). This way, once users log into their KP Scholar account online, they are immediately logged into their Moodle dashboard as well. Over the course of our 10 year engagement, we continued to iterate upon KPScholar.com by introducing new components such as a plagiarism detection service, a testing environment, and customized SCORM (Sharable Content Object Reference Model).


While the site was increasingly successful and useful to the KPSAHS team, Chris approached us with the goal of transitioning "kpscholar.com" to "kpsahs.edu". As an organization with a ".edu" domain could achieve university status, this meant that KP Scholar would now be allowed to offer accredited courses to the public. We moved forward with developing the ecosystem for "kpsahs.edu" and migrated the site from Drupal 6 to Drupal 7. While our development team determined some basic strategies to implement this migration, we also knew that we would need to reconfigure all plugins and themes as well. After a couple months, we had successfully transitioned the "kpscholar.com" to "kpsahs.edu" and the Kaiser Permanente School of Allied Health and Sciences (KPSAHS) became an accredited college online. Upon completion of this project, we went on to build a "kiosk" for the KP Scholar team as well, consisting of an intranet for Kaiser staff and visitors to their offices.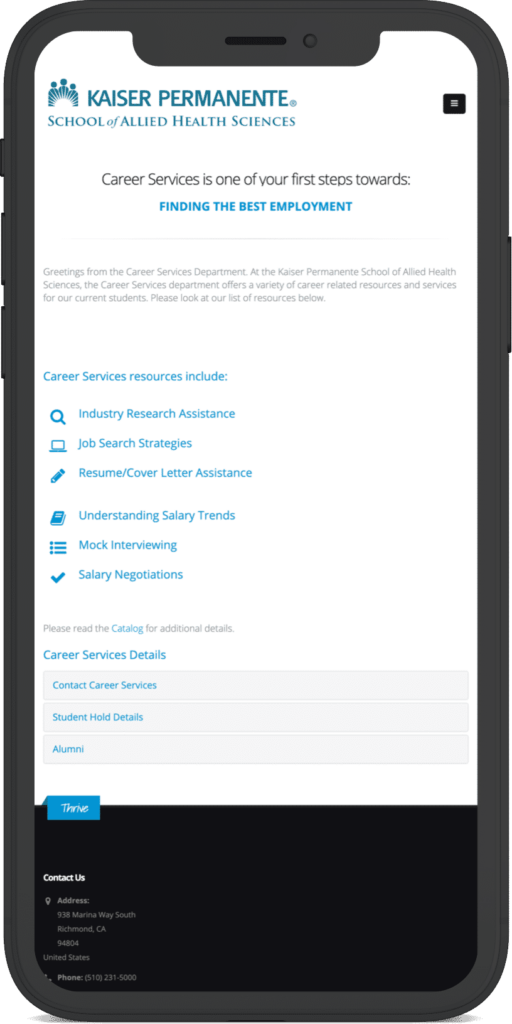 The KP Scholar project turned out to be a great success for both Singlemind and the Kaiser Permanente team. The LMS is still used to this day for KPSAHS staff training. We highly value the strong relationship with Chris and his team, and look forward to future projects with Kaiser Permanente!