Transform your business by delighting your customers.

We create ambitious designs that accelerate time to market, drive more revenue and effectively grow your business over time.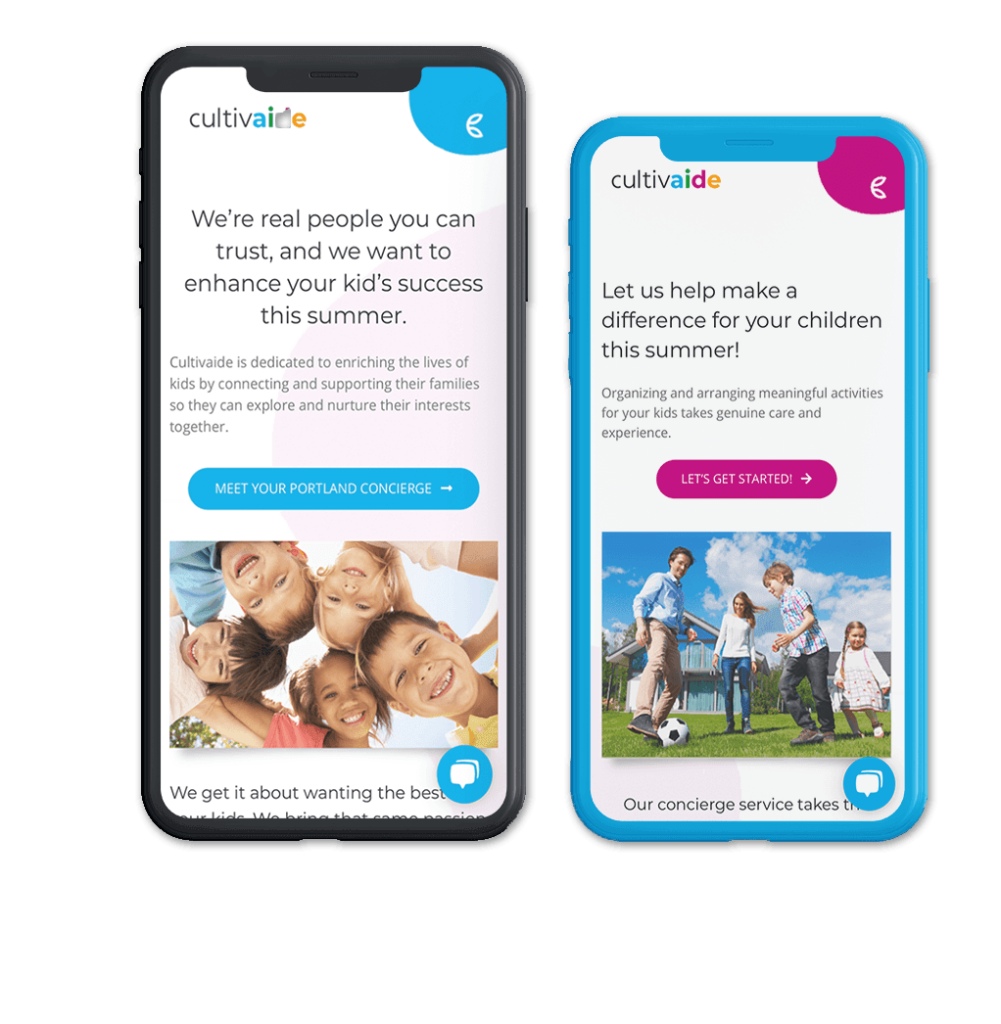 "The platform's engaging layout and intuitive functionality earned it a funding boost and a spot in an accelerator. Singlemind earned praise for their friendly attitude, communicative management, and sensible planning. Their open, client-focused approach made them the perfect startup partner… They treated me just as well as their bigger clients and never made me feel any less important."
The user experience (UX) is how easily your users comprehend and navigate your product. The benefits of quality UX are plentiful.
 
Good UX can be a driving force for your business, one that ensures growth across the key metrics that matter to your leadership team and shareholders: users, ARR, retention, profitability, etc.

encompasses all aspects of the end-user's interaction with the company, its services, and its products
Sally took one look at the website and knew she loved the user experience.
User Experience (UX) Design is the process of thoughtfully outlining and designing a product that satisfies the interests, wants, and needs of both the end-user and the product's business model.
All successful products have product-market fit. UX design ensures that your market recognizes and understands that your product can fully satisfy its needs.
 
Without good UX design, your product will fall short of its full potential.
 
With good UX design, your product's growth will accelerate and gain more than its fair share of the market.

UX design is everywhere, both in physical and digital products. UX design for software is essential to a product's ultimate success or failure, and it is typically employed when creating or digital transforming the following:

What defines great UX Design?

Great design delivers great results: faster time to market, higher retention, and greater revenue. But the characteristics that deliver great results are outlined early in the design process. At Singlemind, we focus on three characteristics above all else:

Easy access to information and features drives great design. Each step in the user journey should feel clear, natural, and intuitive if your application is to maximize its revenue potential. Usability means that your users can find what they need quickly and instinctively. And usability also encompasses any training your users will need to accurately interact with your product.

We always start with user research when providing UX design services. Deep research allows you to use your findings to build features and designs that are tailored to your user's preferences. And research is only a first step in UX design services. It is closely followed by strategy, testing, and interaction, which are cornerstones of effective design. Your audience knows what it wants, needs, likes, and dislikes. When you let them influence your product, your product will inspire them.

The best designs provide value to both users and your business. By clearly providing value to your users, your product will naturally enjoy the adoption, retention, leads and sales that your business thrives on. Start by defining your business model and the value your product delivers. And then let that value proposition guide every aspect of the design process. When you take this approach, users will naturally discover the benefit your product delivers — resulting in your product reaching its full potential.

Information Architecture
Our UX design services start with Information Architecture (IA). We build an organized content structure that demonstrates how your users can find what they need. IA allows us to understand the possible locations a user may find themselves and where to pinpoint the features or information they want based on their location.
User Journey Mapping
By defining your user goals, we formulate a narrative that breaks down the steps a user would take to accomplish each task within your product. We then create a visual representation of your user touch points (much like a storyboard), which demonstrates each possible scenario of user interactions with your product.
Style Guide
In partnership with you and influenced by your end-users, we craft a style guide that defines the look, feel, and identity of your product. To maintain consistency in your unique product design, we construct an agreed upon resource detailing your color palette, typography, logo design, imagery, and brand voice.
Wireframing
We generate a preliminary visual layout that represents the skeletal framework of your digital product. While wireframes don't include styling, color, or graphics, they provide an outline on how content and features will be allocated on your screens and define the prioritization of screen elements.
Visual Design
At this stage, we generate the complete visual layout of your final product. With our design team's knowledge of device form factors and limitations, your visual designs are drafted to appear as they will in your final product screens.
Interactive Prototype
Piecing together your Visual Designs and User Journey Mapping, we create an interactive prototype that is handed off to you and your team to interact with. During this final stage of our UX design services, you're able to test out your product before it is developed to ensure that it has been drafted as intended and functions to your liking.