What are the unknowns about your product? What does your target audience want from your product? We find the answers to these questions and more.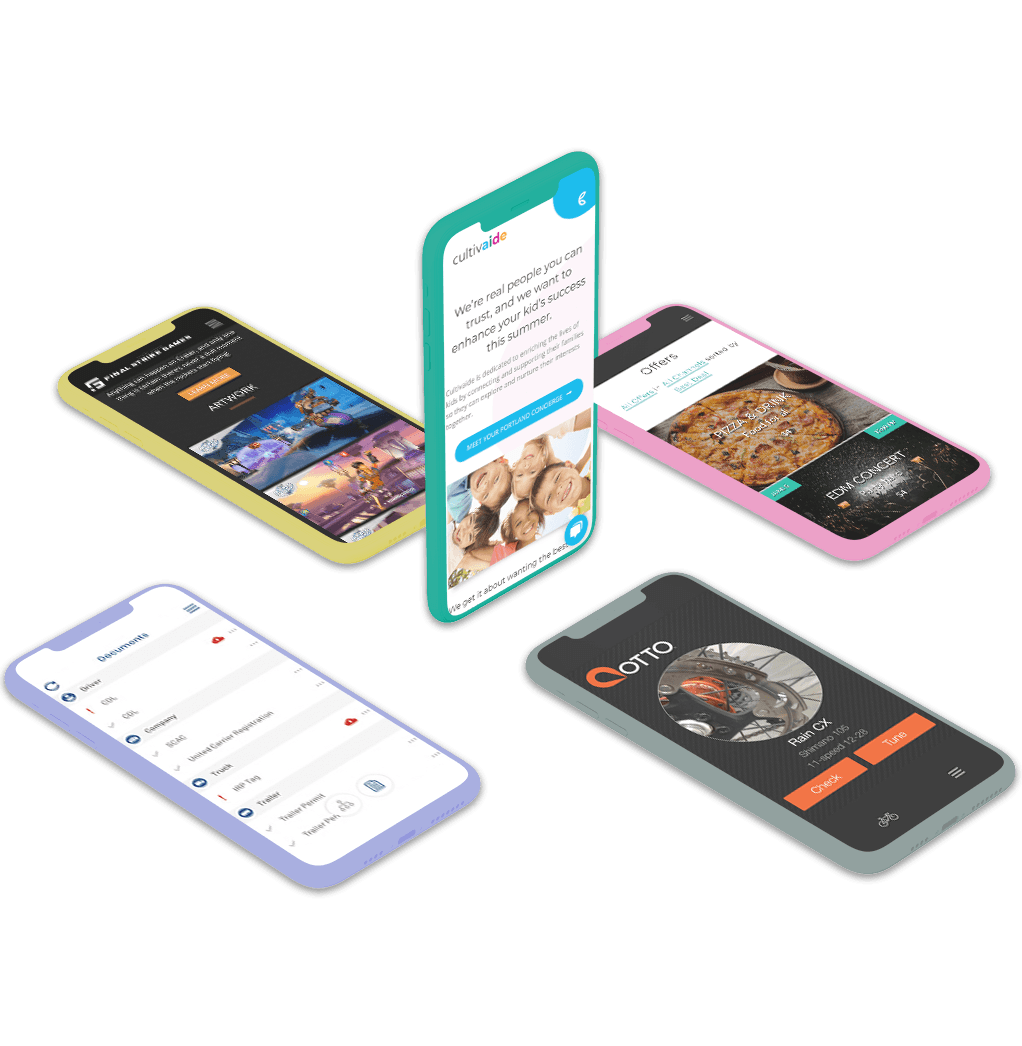 "They were easy to work with and had a deep knowledge of technology and user behavior… It doesn't get better than being on schedule and within budget."
What is Product Research?

Product research is employed to ensure your product design and features achieve the needs of your end users. Product research surfaces information on the wants, needs, and pain points of your target audience, so you can then incorporate their feedback and tailor your product to them.

the marketing research that provides information on the desired characteristics of a product or service
After completing their initial product research, the support team felt confident they were addressing their users' concerns.
Why is Product Research important?

We all know that research can be expensive and often times unfruitful. Without proper testing and unbiased attention to data, you cannot identify true results. Results must be replicable to be qualified as accurate. By testing product ideas, you are able to invalidate false assumptions and uncover information which can be used to optimize your product for market success.
 
In terms of digital product development, product research provides information on the content, user flows, features, and functions that will be of most value to your end users.

What are the results of a successful Research phase?

Throughout each phase of product design and development, it is recommended that you employ a variety of research tactics (ie. market research, consumer research, marketing research) to ensure your product or service meets the market's needs. A successful research phase will provide insights into:

It's important to understand how your new product may stack up against the competition. Are your competitors meeting the needs of their users? Often times existing products are lacking in one way or another. Qualifying your competitor's shortcomings presents opportunities for advancement and helps you to gauge the likelihood of your product's success.

Surveying product assumptions against your end users will help uncover specifications for product designs that are otherwise unable to be obtained. From identifying interest in different icons to discoveries of touchpoints, the findings unveiled during a successful product research phase will help you optimize your software design efforts to match the preferences of your users.

What are the benefits, features, and experiences you would like your product to embody? Typically, a handful of features are defined when ideating a new product, but how do these features benefit your users and how will you highlight these benefits in your product's user experience? In order to give your users what they want, you must first validate what is most important to them.

Identifying buyer personas is not easy. It requires spending time investigating not only the demographics of your end users, but also their interests, needs, and dislikes. By vetting your product's competition, performing Value Proposition exercises, and testing your findings with user interviews and surveys, you can accurately define who your end users are and what is most important to them.

Our Product Research Process

Competitive Analysis Review
We begin our engagement by reviewing existing products that align with the specifications of your ideated digital product. By analyzing similar products, we are able to identify strengths and weakness in their strategies and leverage existing designs, features, pricing, and audiences to define market opportunities and build a robust product that is unique to your brand.
Value Proposition
What makes your product most desirable? What problems does your product solve? In our Business Value Proposition workshops, we partner with you to answer these questions in order to identify product values that should be integrated throughout the software development process.
Software User Personas
In our Customer Experience Workshops, we work with you to define your user personas and how they will interact with your product. Based on your user types, we then produce user journey maps that illustrate what drives your customers. Based on these findings, we build out user flows that align with your customer's needs at each step of your product's user experience.
Interviews & User Surveys
In order to validate user and product assumptions, we employ exploratory research tactics with your target audience by way of Interviews and User Surveys. By conducting online surveys, individual in-person interviews, and focus groups, we gather real-world data that helps to either verify hypotheses or supports adjustments to your software designs and features.
Analysis
After we have accumulated all data from a sufficient sample size, our research lead examines the discoveries and documents inferences. Our team leads collaboratively produce reports outlining all data, inferences, and alterations to product scope, which we then review with you and hand to our design and development teams for reference during implementation.