Custom Website Development

Our agile web design and development teams build fast and responsive websites with state-of-the-art features based on your ideas.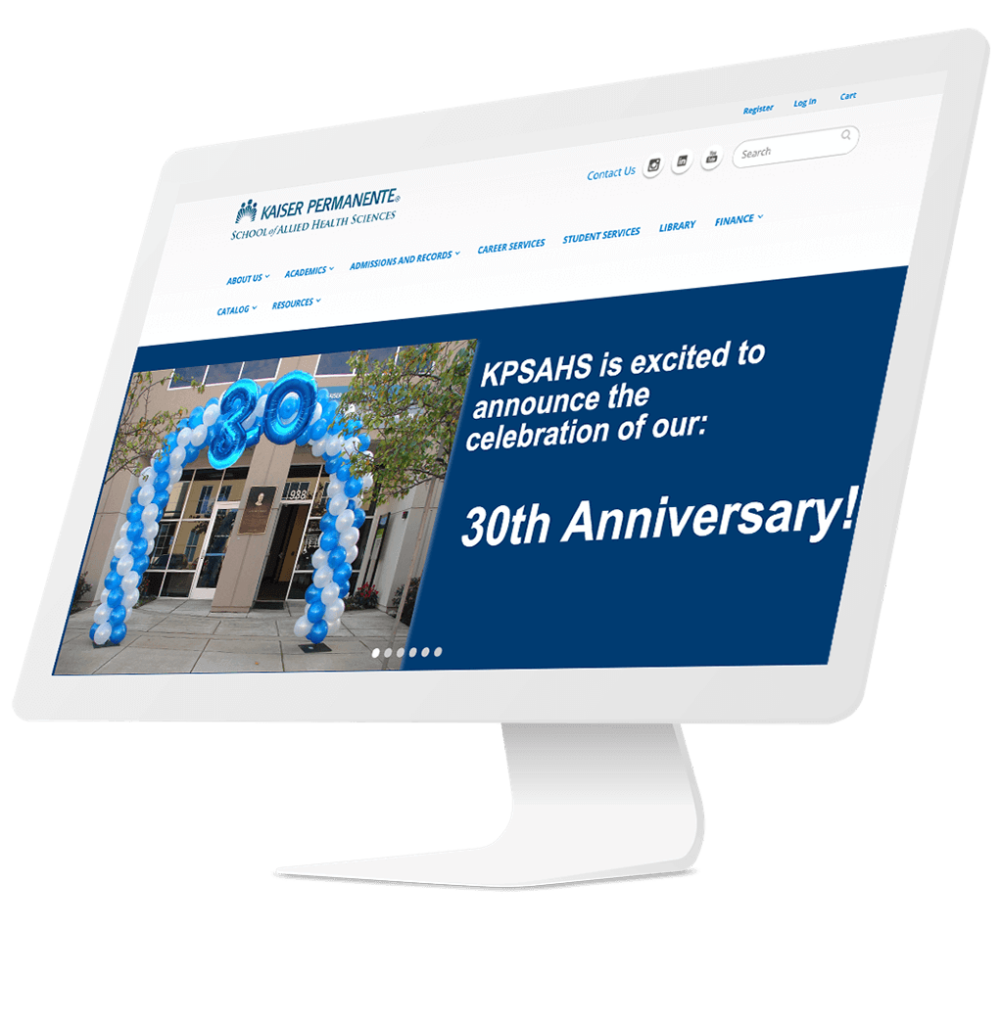 "They excel in bridging the gap between complex technology and the end-user, and can deliver based off of little more than thought and vision. They're a personable team that genuinely cares about their work."
What is a Custom Website?

Custom websites are built to achieve specific business objectives. With custom websites, you have the freedom to personalize each feature, function, and design element to help achieve your website goals.

made or performed according to personal order
John had to request a custom pizza because he is allergic to tomatoes.


specializing in custom work or operation
A custom tailor made Jim's suit.


What are the benefits of Custom Website Development vs. "out-of-the-box" solutions?

While out-of-the-box websites offer built-in features that many small businesses need, custom web development allows for challenging or incompatible systems integrations and innovative components that otherwise could not be obtained without software engineering. Features such as advanced search, custom animations, database management, interactive elements, and untemplated designs are simply unavailable to those using an off-the-shelf CMS (Content Management System).
 
Custom development solutions also produce websites with greater speed than out-of-the-box solutions. With performance serving as a key factor in SEO (Search Engine Optimization), custom solutions also improve the efficacy of many digital marketing efforts.

What defines a successful Custom Website?

Although acquisition (ie. lead generation, downloads) and retention stand as the cornerstones of any great website, there are a number of factors that must be considered when defining successful custom website design and development:

Executing upon creative strategies is what scaling business is all about and custom website development services achieve just that. It is incredible how something subtle (such as an advanced search feature that maps keywords to both categories and content) can cause a tremendous impact on user experience. Advanced features should be intuitive. It should excite visitors to navigate your site. Your website should be as unique as your products (or services) and should not only facilitate your visitor's needs but should intrigue them upon entry.

Search Engine & Social Optimization

What's the point of having a website if no one visits? In order for your website to rank on SERPs (Seach Engine Results Pages), you need to implement on-page SEO that includes much more than simply adding keywords to pages and hoping your site ranks well. Thoughtful SEO research and tactics are necessary for website visibility. To optimize for Search Engines, your website's codebase must be built to enhance performance, all pages must be mobile friendly, internal linking must be optimized, header response codes must be able to recall, redirects must be set up properly, and your site must adhere to information architecture that search engines find suitable.

Your custom website is not confined to the security features of an out-of-the-box solution, but, instead, can be secured well beyond what out-of-the-box solutions offer. One of the most impactful properties of custom websites is their ability to safeguard the content and data therein. While out-of-the-box solutions offer fair security standards, the use of 3rd party plugins jeopardize not only the stability of an off-the-shelf website but the data within. With custom website development, worrying about leaked data or intellectual property is a thing of the past.

Our Custom Website Process

Feature Summary
Our Web Architect drafts a specification document that illustrates all functions and touchpoints included in your website. This document describes user behaviors relating to your website features and serves as a point of reference for our development team as they build your site.
Product Backlog
Following our agile web development practices, we build out 60% of your product backlog and leave 40% to be determined after development has begun. By building a sequential yet agile product backlog, our development teams are able to build your website function-by-function while also accounting for the unanticipated.
Domain & Hosting
During the research and discovery phase, our strategists identify a user-friendly domain that is easy to remember and helps optimize your branding. By defining the needs of your website and business, we determine your web hosting platform and implement your service layers accordingly.
Programming
Systematically engineering your website's backend and front-end, we begin by implementing the architecture and framework of your website. As we move onto features and user interface development, our UX Design lead regularly reviews each screen and component to verify high-quality design and proper feature implementation. As we make progress on development, our team reviews each demonstrable feature with you to ensure they align with your product vision.
Testing
Your code should function as intended across all use cases. At Singlemind, testing takes place throughout the entire custom web development process. We employ a range of leading web tests (from security, compatibility, performance, usability, and more) to validate reliability in your codebase and ease of use in your website.
Website Maintenance
It's crucial to employ consistent website maintenance to keep your site operating as designed. As browser updates and new device releases have become commonplace, regular website support and maintenance is required to ensure your site meets today's evolving digital standards.