Tools are only valuable if you put them to use. 
2020 is an age of data and resources. You and I have immediate access to an endless supply of information. As you would imagine, there are a plethora of quality competitor research tools available.
Some tout their ability to help you discover what tools your competitors are using. Others actually let you spy on the competition directly. 
Some of the capabilities included in the online competitor analysis tools below will quite literally knock your socks off. Sit back and enjoy the ride.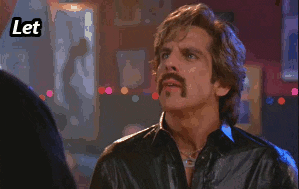 What tools are my competitors using?
Have you ever been delighted by a competitor website's look and feel? Intrigued by the site's type of content and messaging? The following tools are extremely useful to analyze your competitor's toolset.
BuiltWith This competitive analysis tool provides users with a comprehensive view of the technology and tools leveraged by any website domain. BuiltWith provides a breakdown of any domain's widgets, frameworks, Javascript libraries, email and web hosting providers, CMS, and analytics tools. BuiltWith is arguably the best, all-encompassing tool to track competitor data.
Wappalyzer A close relative of BuiltWith, Wappalyzer provides similar benefits. It reveals the technology stack behind any domain. Wappalyzer boasts its own API and browser extension for quick and easy viewing. It uniquely allows you to perform a bulk lookup and build customized datasets for market research and competitor analysis.
Use CaseIn practice, these are excellent tools for determining how to copy something you like. For example, let's say you see a well-executed chatbot on another site. With a click of a button, you can simply identify what it's powered by – and adapt it for your own website.
What did my competitor's site look like 1, 3, 5, 10 years ago?
Wayback Machine A powerful tool to view a competitor's content (and your own) from any date in the past. Take a look at how Apple.com has changed over the years. Can you believe it?Use CaseThis tool feels so natural it is often taken for granted. I use Wayback Machine to keep an eye on how a competitor's content evolves and to track our own. If I forget to take a screenshot of something important, there's no stress. With the Wayback Machine, you can easily pull a screenshot from nearly any date.
What are the best tools for tracking SEO (Search Engine Optimization) and Organic Traffic?
What types of ads are my competitors using?
WhatRunsWhere  is a powerful tool for gaining insights into what the top ads in your industry look like. It is a useful platform to determine what traffic sources, networks, and ad formats are the best value. In addition, WhatRunsWhere helps advertisers discover what images and text will drive conversions.
Adbeat This easy to use tool not only shows you what your direct competitor's advertisers are doing but also how they are doing it.
Use CaseWhenever our team starts thinking about a new ad opportunity, our first move is to check out the data and information available from WhatRunsWhere and AdBeat. Why reinvent the wheel? When we're looking to compete with industry leaders, these tools give us an inside look into the methods that work – and the ones that don't.
What do my competitors Social Media Ads look like?
Facebook Ads Library Created by Facebook for use on both Facebook and Instagram ads, the Ads Library allows marketers to spy on their competitor's ads with a query. By simply entering any domain users can view a comprehensive, searchable collection of all ads currently running across Facebook Products.
Twitter Ads Transparency Center Twitter's version of the Ads Library, is what Twitter calls its Transparency Center. This tool is a searchable database of Promoted Tweets and video ads currently running on Twitter.
Use CaseThe application for these Ad Libraries is pretty straightforward – just as you would never launch a product without doing proper User Research and Discovery – I never launch an ad without comparing it to active ads in our industry.

Quick NoteThough I love these tools, a big drawback is the lack of historical data. Both Ad libraries only reveal ads that are currently running. Wouldn't it be fun to see what ads looked like in the early days of Facebook and Twitter? If you know of any tools that can do this, hit us up on social media and share the good.
What can I learn about a competitor's Google AdWords campaigns?
SpyFu Intelligently designed to expose competitor ad and keyword data, SpyFu allows marketers to piggyback off of researched (and tested) keywords and content that your competitors are already using successfully. SpyFu exposes the search marketing secret formula of your most successful competitors.Use CaseEncounter a competitor with high performing Google Ads? SpyFu makes it easy for your team to identify your competitor's targeted keywords and ad structure – and deconstruct how it works.
Can I track my competitor's brand mentions?
TalkWalker Known for its abilities as a reputation protector, TalkWalker provides real-time insights into what's happening across social channels and online media. Its AI-powered analysis allows you to benchmark your brand performance, monitor brand health, and measure sentiment.Use CaseTalkWalker's unique technology reveals a competitor's social mentions, allowing you to determine their industry clout. "Who is noticing your competitor? And what are they doing to get noticed?" are just a few questions answered with this social media tool.
Can I track my competitor's reviews?
ReviewsTracker Used to transform the reputation management process, ReviewsTracker allows users to aggregate, manage, and compare business reviews. Its platform displays both you and your competitor's business ratings and how they've evolved over time. ReviewsTracker allows you to monitor competitors and set benchmarks for improvement.Use CaseI love ReviewsTracker because it aggregates all of our company's most important reviews. When you're collecting reviews from Google, Clutch, and other third-party review sites, a tool like ReviewsTracker ensures that nothing slips through the cracks. When customer satisfaction is the highest priority (as it should be), guaranteeing that comments and reviews (and even complaints) are managed in a timely manner is critical.
Can I easily perform high-level website audits?
Hubspot Website Grader Known for its clean UI and extraordinarily valuable information, Hubspot's website grader is great for competitor analysis. It allows you to input any site domain and determine, within seconds, its overall "grade" split into 4 categories: performance, SEO, mobile, and security.Use CaseSay you've already leveraged Moz's tool to determine that a competitor's site has a high domain authority but low organic traffic. The next, obvious question, is why? Hubspot's website grader provides a detailed answer. (i.e. their desktop site is beautiful, but their mobile site is not responsive).
Buzzsumo One of the most intriguing competitor analysis features of Buzzsumo is its feature that allows users to search by domain and uncover a competitor's top content. Buzzsumo spurs all of our content questions:

What's working for my competitors? 

Which topics do their followers engage with the most? 

What does their audience look like? 

How can I apply what I've learned about my competitor's audience to my own strategy?Use CaseWhen you see Buzzsumo in action, you'll find that it's extremely transformative because it provides information on popular topics in any niche and from any given domain. No matter what industry you're in, finding the most relevant, shareable, and "trending" content has never been easier. This one-of-a-kind tool also helps you find influencers to amplify content and increase your chance to gather backlinks.

Most of all, Buzzsumo is a fun tool to use – that's important too, right?
Are my competitor's online property owners?
If that question confuses you, don't worry. Essentially, online property simply means "IP Address ranges owned by a company". This type of information is expressly useful when you're auditing a company's network.
SpyOnWeb A research tool to do just that – upon inputting any domain, SpyOnWeb uses information from public resources to quickly produce a list of sites that most likely belong to the same owner.Use CaseIf you're curious about whether or not a company owns several different domains within a niche, SpyOnWeb is your go-to tool. It reveals if a business owns many brands and is pursuing a multiple domain strategy. Niel Patel explains it best: "A multiple domain strategy is all about adding more power to your SEO strategy. Instead of ranking with just one domain, you can rank with multiple domains. This increases the chances that a user will click on a result that links to a site you own."
Can I see what my competitor's email newsletters look like?
Owletter This research tool answers any and every email question you might have:

Do your competitors send emails on specific days? 

How does their frequency change seasonally? 

What about spam? 

What is a competitor's trend over time?Use CaseOwletter lets you track and store competitor email newsletters. It is worth its weight in gold for first-time newsletter senders that are interested in what the industry standard looks like. And it's not just for newbies, it is certainly worthwhile for established content marketing teams that are looking for a way to spice up their newsletter by evaluating what the competition is doing.

Our biweekly newsletter is an important part of our marketing strategy and we leverage Owletter to spice up our newsletter for a better user experience and to drive more conversions.
Wrap Up
This set of competitor analysis tools is fairly comprehensive. However, making real change for your product (and business) requires you to take advantage of your available resources. 
Remember: Tools are only valuable if you put them to use.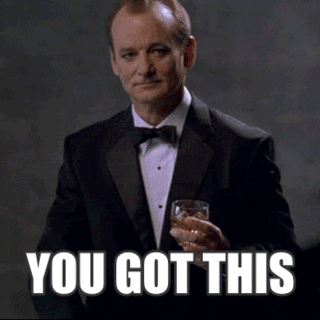 See how SingleMind uses technology to solve business problems – learn about our full set of services.
SingleMind is an awarded software design and development agency in Portland, OR. We serve enterprises, innovative startups, and non-profit organizations around the globe. Our diverse, agile team has more than 15 years of success in designing and developing digital products (mobile apps, websites, web apps, etc). Our goal is to help businesses thrive in today's ever-evolving, omnichannel world of technology.