It's tempting to skip over the product discovery phase. After all, your goal is to get a successful product to market as quickly as possible. The market can change a lot in just a little time — and it's easy to get caught up in an endless cycle of planning and analysis.
Discovery can be expensive and time-consuming. And when you have a great idea, you want to jump on it — before the next person does.
Not to mention that once your product is released, you'll need to make changes and modifications based on user feedback. It's inevitable, so why front-load the process?
We believe that discovery is an important stage in the product development life cycle. However, the amount of time you should spend in discovery depends on a number of factors specific to the product and product team, including your level of risk tolerance and how thoroughly you understand the end user.
A few reasons NOT to skip the product discovery phase…
9 out of 10 startups fail — most often due to poor market fit.
According to Roman Pichler, the first focus of the product discovery process should be idea validation. By utilizing discovery to validate your idea, you reduce the overall level of risk. Analyzing the target market, defining the need, and refining the product vision, goals, and requirements helps to ensure that the product you build is the product people want.
Without discovery, it's challenging to create a shared vision for the product.
Discovery helps bring a cross-functional team into alignment, further lowering the level of risk. Communication breakdown is a sure way to derail progress. Creating a shared vision, goals, and understanding of the product brings all team members to the same page and paves the way for smooth and efficient communication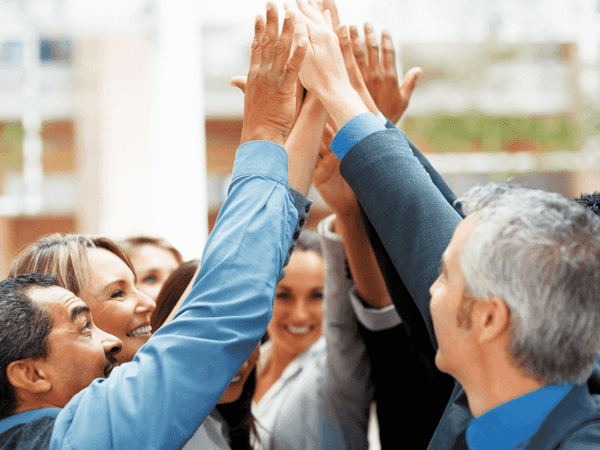 Product decisions should be data-driven — and you need to collect and analyze that data.
Discovery is not the time to solve every technical problem or to tackle the technology work. But discovery drives the work that is to come — feature identification, UX design, marketing, and so on. With solid data informing your product strategy, you aren't betting everything on the strength of an idea, you're setting the stage for success.
Discovery can never completely negate risk, but it does help to reduce it.
Discovery helps determine the level of risk, your comfort with that risk, and how to mitigate risk — through product-market fit, shared vision, streamlined communication, and effective decision-making. Needless to say, different products call for different product strategies.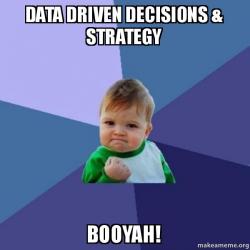 Discovery can — and should — be custom-tailored to the unique product.
Your idea is unique, and your approach should be, too. Here are some things to consider when determining how to approach the discovery phase.
It's OK to timebox discovery.
You don't want to spend endless months (and money) in discovery, only to find that the market has shifted and it's back to the drawing board. You want to get your product to market as quickly as possible — while still doing your due diligence. By timeboxing (or setting limits) on discovery, you ensure that the moment comes to actually turn your great idea into a reality. 
To some extent, user feedback will inspire improvements and modifications to your product. So it makes sense to initially release a product that is "good enough," then refine it based on user response.
Using MVPs to test the market waters is an increasingly common practice. MVPs provide an opportunity to gauge user response to essential functionality and incorporate feedback into later releases. You can build a base of early adopters and/or attract investors, ultimately saving both time and money on the project.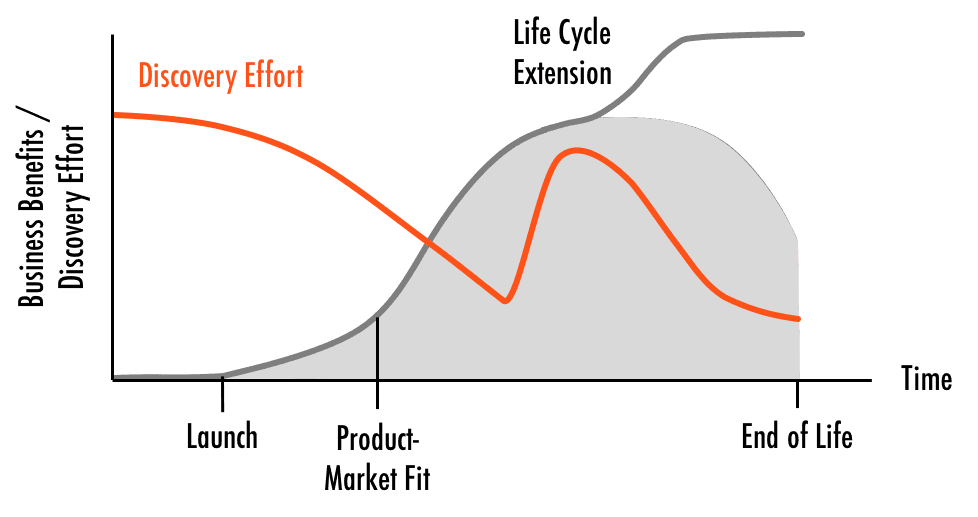 Discovery is an iterative process.
Skipping discovery entirely — failing to validate your idea, to analyze the market, to craft a shared vision of success — has a compounding effect. You might save a little time and money up front, but you'll waste even more building a product that flops. But discovery is not "one and done" — a distinct process at the beginning that loses its relevancy and can safely be forgotten.
It's OK to do "just enough" discovery to move on to the technical work. But changes in the market, technical developments, and customer feedback all create a need for further discovery — forcing you to revisit and rethink prior efforts.
Discovery is a living process. The initial discovery phase anchors the project. But as the product takes shape, some degree of ongoing discovery is required. Teresa Torres, author of the blog Product Talk, calls this iterative approach outcome-focused or continuous discovery.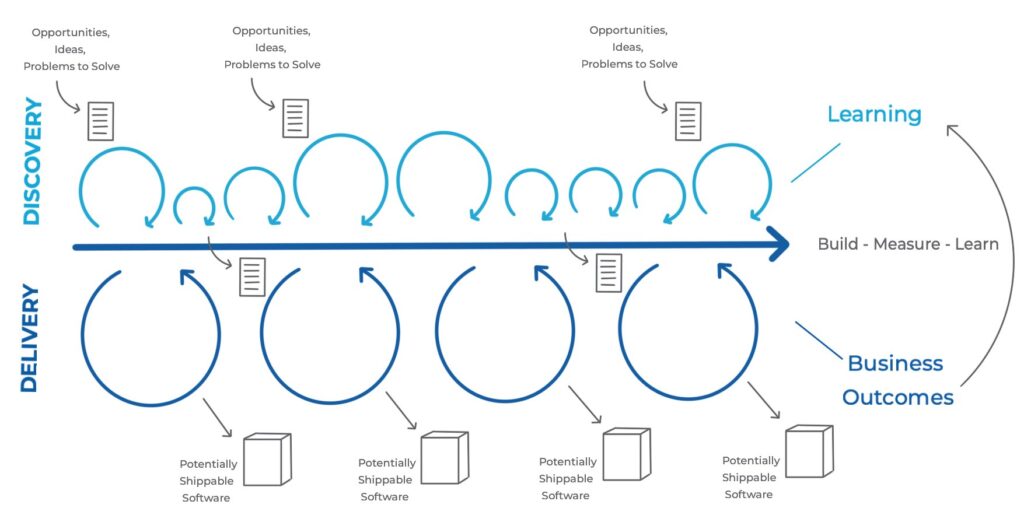 What does the team already know?
If you're updating an existing product, you may not need to spend a lot of time in discovery — or you may skip a formal discovery stage altogether. But keep in mind that if you are expanding your market, revamping user experience, or adding new features, some discovery is likely warranted.
If the product owner is an industry expert or has conducted extensive market research on their own time, the team can leverage those resources. It may be feasible to review the existing data and documentation without completely reinventing the wheel — and to save time and money in the process.
At the end of the day, your knowledge of the user is what shapes the product development discovery phase.
The question of whether you need a formal discovery phase or exactly how much discovery you need to do comes down to your understanding of the user and their unique considerations. How much do you already know? How much do you need to learn? Those questions dictate the need for discovery.
It's imperative to know your user — their needs and wants, who is already serving them and how well. And you must have a clear understanding of how your product meets their needs — how it solves a problem, what makes it the best solution, and what sets it apart in a crowded, ever-evolving market.
So should you skip the product development discovery phase? Probably not — but it pays to be flexible in your approach.
If you understand the user, you will build a product for them. If you don't, you won't.
So should you skip the product development discovery phase? Probably not — but it pays to be flexible in your approach.
SingleMind is an awarded software design and development consultancy. We serve enterprises, innovative startups, and non-profit organizations around the globe. Our diverse, agile team has more than 15 years of success in designing and developing digital products (mobile apps, websites, web apps, etc). Our goal is to help businesses thrive in today's ever-evolving, omnichannel world of technology.