Powell's Books: Reinventing a Literary Landmark in the Digital Age

Powell's City of Books is more than just a bookstore; it's a literary landmark. Occupying an entire city block in downtown Portland's Pearl District, it is the largest used and new bookstore in the world. With approximately one million books housed in nine color-coded rooms and over 3,500 different sections, Powell's offers an incredible selection of literature for every interest. This includes an impressive array of out-of-print and hard-to-find titles, further solidifying Powell's as a treasure trove for bibliophiles.
 
However, the onset of the pandemic and the ensuing digital revolution posed an unprecedented challenge to Powell's. Their web platform, a relic of an earlier era, was buckling under the weight of outdated technology and accumulated technical debt. The need for a digital transformation was not just a strategic move, but a survival imperative.


Recognizing the urgency of the situation, Powell's sought a strategic partner to help them navigate this digital metamorphosis. Their objectives were clear: enhance the online shopping experience, improve the online book buying process, implement an agile project management process, and preserve the essence of Powell's as a beloved literary landmark.
 
Enter Singlemind. Our role was not just to be a technology provider, but a co-author in Powell's digital transformation story. We provided a suite of services, including:
 

Scrum Project Management methodology: Implementing an Agile framework to streamline the development and support process.
Customer Experience Design: Enhancing the online shopping experience to meet the evolving needs of Powell's customers.
User Experience Design: Improving the online book buying process to make it more intuitive and user-friendly.
Software Architecture: Overhauling the outdated technology stack to support the new digital initiatives and a lift & shift of the existing stack into a cloud environment.
Vendor Selection Management: Assisting in the selection of technology vendors to support the transformation.
Fractional CTO Leadership: Providing strategic technology leadership during the transformation process.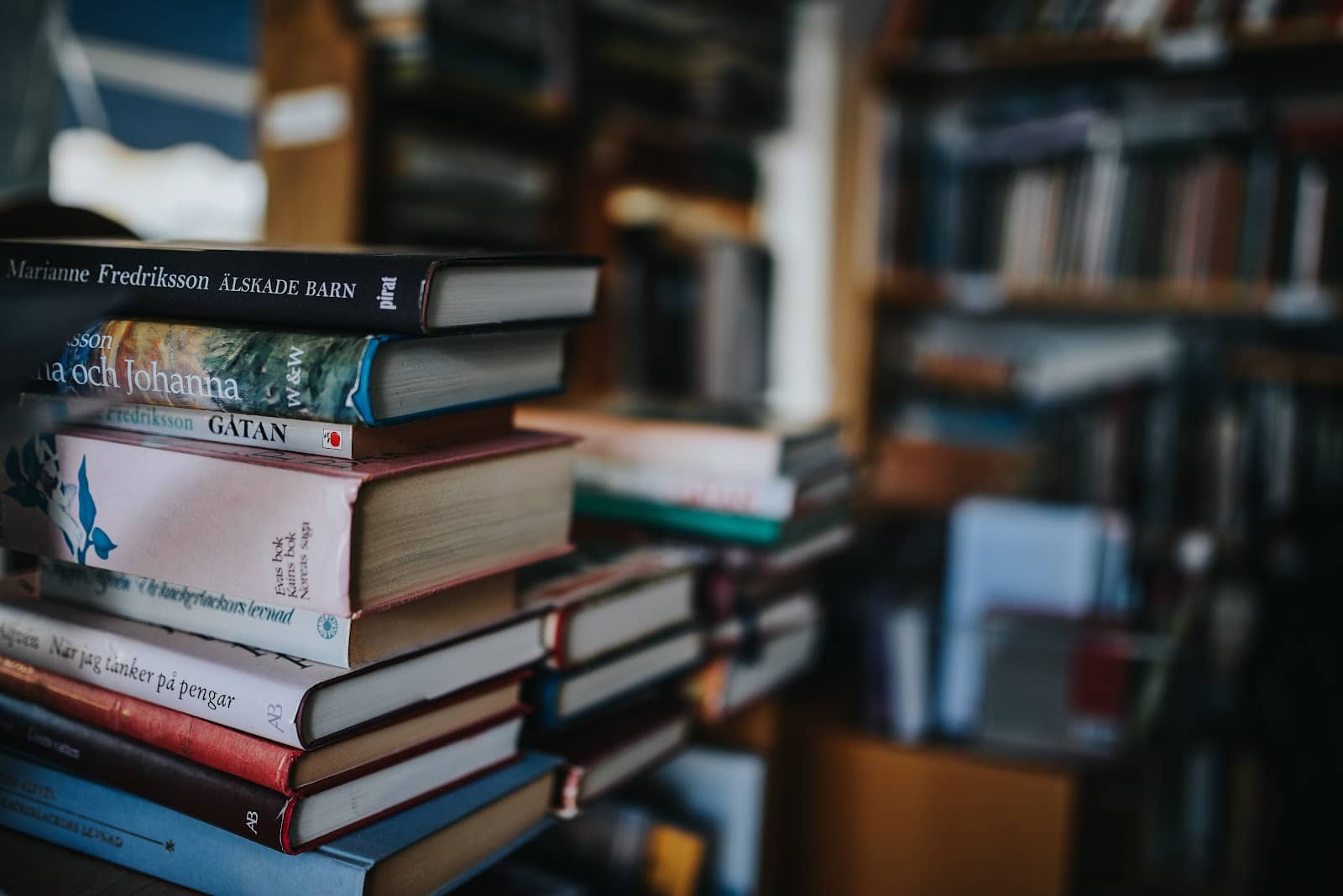 Our first step was to appoint a fractional CTO to spearhead a discovery phase and provide recommendations for enhancement. We suggested the adoption of Scrum as an Agile methodology for the software, QA, and Data Science teams. This was crucial in addressing the instability and high cart abandonment rates caused by Powell's outdated e-commerce system.
 
As the acting CTO, we helped stabilize the organization during this period of flux. We collaborated with the Powell's team to establish a QA department and resolve the technical issues, including the shopping cart issues that were plaguing their development team.

The collaboration with Singlemind led to a transformative overhaul of Powell's online book sales customer experience. We co-created a new version of the very popular and profitable online book buying application, which is a significant revenue stream for Powell's. This application was not just an upgrade; it was a complete reimagination of the online book buying experience.

We incorporated contemporary e-commerce best practices, including intuitive navigation, personalized recommendations, streamlined checkout process, and responsive design for mobile users. We also focused on enhancing the user experience, making it easier for customers to discover, evaluate, and purchase books. This included improving search functionality, providing detailed book information, and offering customer reviews and ratings.

We architected and built a scalable cloud-based service and client platform for real-time audio sampling, processing, and streaming. This included creating a listener for a chat feed that processed and mapped the real-time user input across multiple axes. We also built a Windows Desktop application, based on the cloud service and client platform, with a UDP signal listener to receive inputs from a vehicle that were used to inform real-time audio stream events and produce visual cues.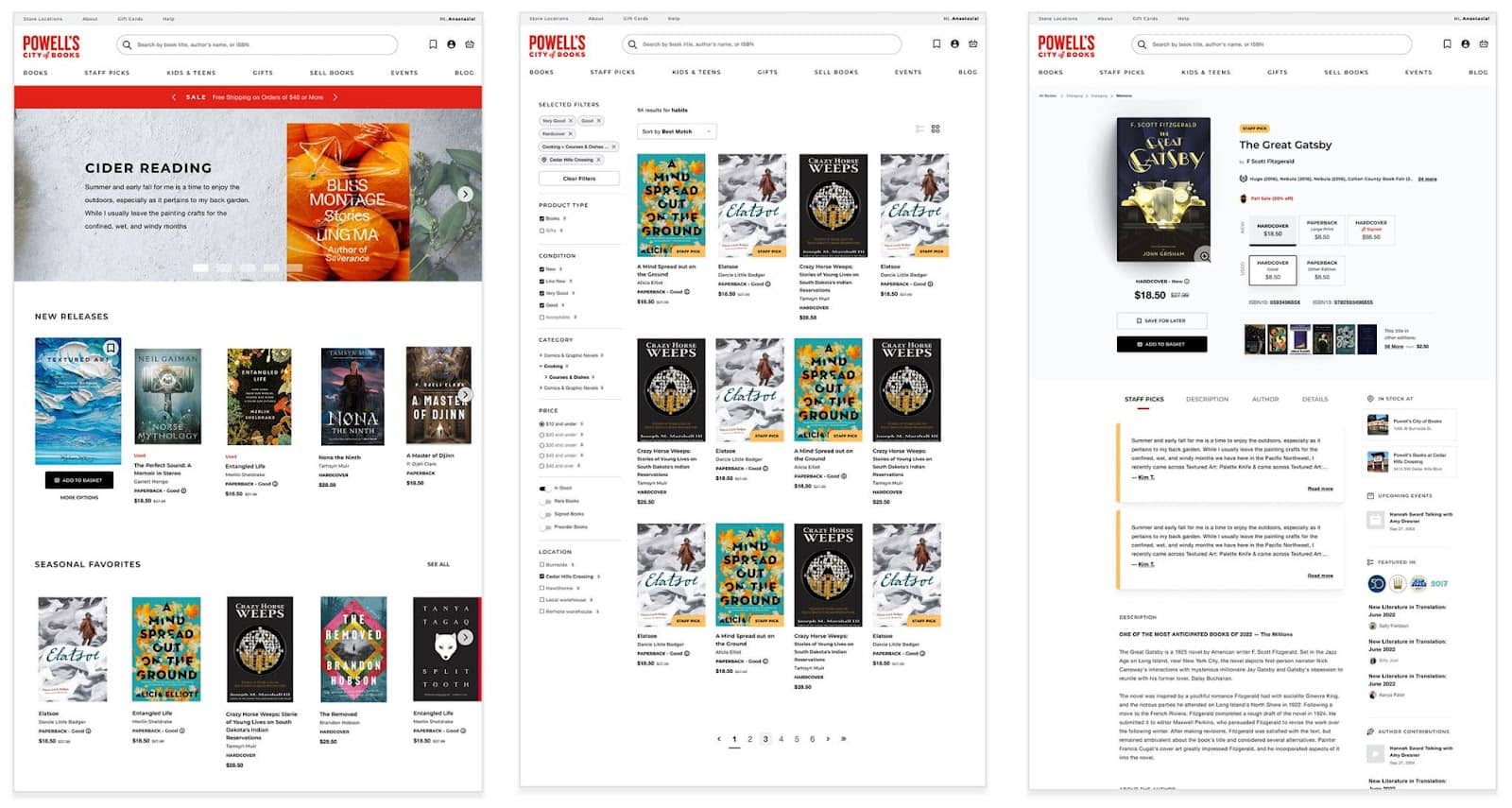 The result was a more engaging, user-friendly, and efficient online shopping experience that reflected the unique charm and character of Powell's City of Books. This transformation was not just about technology; it was about preserving the Powell's experience in a digital format and connecting with their loyal customer base in new and meaningful ways.

"In the first two weeks after go-live, the quality of our incoming inventory improved significantly through a smarter buying algorithm. This was a direct result of the enhanced online book buying experience that Singlemind helped us create."
This quote underscores the significant role that the used book sales business plays in Powell's revenue stream, and the transformative impact of the new online book buying experience.

The story of Powell's digital transformation is far from over. The challenges posed by the pandemic and the changing retail landscape have necessitated a continuous process of adaptation and innovation. But with their renewed online presence, enhanced customer experience, and the continued dedication to their loyal customer base, Powell's Books is well-positioned to write the next chapter in their illustrious history. As they continue to evolve and adapt, one thing remains constant: their commitment to providing a treasure trove of literature for bibliophiles around the world.