A Journey Towards Enhanced Customer Experience

A leading manufacturer of dental devices and equipment engaged Singlemind to design a cutting-edge software solution aimed at streamlining their dealer service technicians' work processes. The solution would ultimately offer remote access to clinic performance data and real-time equipment insights, enabling technicians to quickly diagnose problems, be informed of preventive maintenance needs, and access a comprehensive library of reference materials. The goal was to enhance service delivery and reduce time to resolution while delivering exceptional customer experiences.
 
Additionally, Singlemind was asked to help establish UX and Design foundations (a design system) that would ensure a consistent experience across all their current and future digital touchpoints.

For a doctor, if their equipment breaks, it's a big deal. They can't work. Not working results in income loss and anxiety. When this happens, they'll typically call their equipment dealer who will work with them to resolve the problem. If the problem can't be resolved remotely, the dealer will dispatch a service technician.
 
When the technician arrives, they may find it difficult to know where to start (often they're coming in cold), and it's not always easy to troubleshoot the problem. Though decent service reference materials and guides exist, they can be hard to locate and may not get used. As the time to resolution increases, so does the dentist's anxiety.
 
After initial diagnosis, it can be challenging to identify the part numbers of replacement items that need to be ordered. The technician often has to reach out to customer service, consuming the additional time for both themselves and the customer support personnel.
 
Eventually, the technician is able to order the service parts and they leave the clinic, but the problem is still not resolved. The visit took longer than expected, and now the service technician may need to work overtime to finish all of their other service calls. Meanwhile, the anxiety of the dentist continues to grow because their equipment is still not operational.
 
When the replacement parts come in, the dealer schedules another service appointment and the technician drives back to the clinic to install them. Unfortunately, for one reason or another, the replacement parts do not completely solve the problem. The dentist is now frustrated. The technician is frustrated and feels that their credibility is damaged. The dealer is frustrated that resources are being consumed and the problem is still not resolved.
 
How many more service loops will this take? In the end, satisfaction, trust, reputation, and our client's brand suffer. It's a reactive process that can have wide variations in time, cost, and customer experience.

Our client wanted to design and develop a hardware and software solution to enable connected products, empowering service technicians with sophisticated tools that provide real-time, actionable insights into how a customer's equipment is performing, assist them in quickly and accurately diagnosing problems, and provide the resources needed to ensure the most efficient time to resolution. With these new products, a technician could remotely monitor a clinic from their dealer service branch, or on their mobile phone or tablet, while working remotely.
 
Using these tools and diagnostics, a technician may observe upcoming maintenance needs, unfavorable trends, or potential issues at a customer clinic, and proactively contact the dentist to arrange a visit and prevent the equipment from going down. Within the mobile application, they would have instant access to a wide range of reference materials and be able to quickly locate those resources relevant to a given situation. With this information in hand, a technician could prepare for their visit ahead of time, ensuring they have the right assortment of service materials, including high-quality service parts, and be well-informed before they even enter the clinic.
 
Because the application would also notify them of any preventative maintenance needs, the technician could perform that work at the same time, reducing duplicate trips, and saving time and expense for everyone.
 
Ultimately, this proactive approach, informed service, and quick resolution of the problem turns a negative situation into a positive experience for everyone involved.

Singlemind's design process involved several steps: Discovery to understand the project requirements, Research to gather information and insights, UX Design to create a user-centered design solution, Wireframes to map out the structure and layout of the solution, UI Design to determine the look and feel of the product, and the development of a Design System to ensure consistency and coherence across all digital touchpoints.
We focused on four core features identified by the client:

Visual Search for Equipment Part
Number Identification
Part Request Lists (eventually with API Integration)
Curated Technical Reference Materials
Equipment Diagnostic Information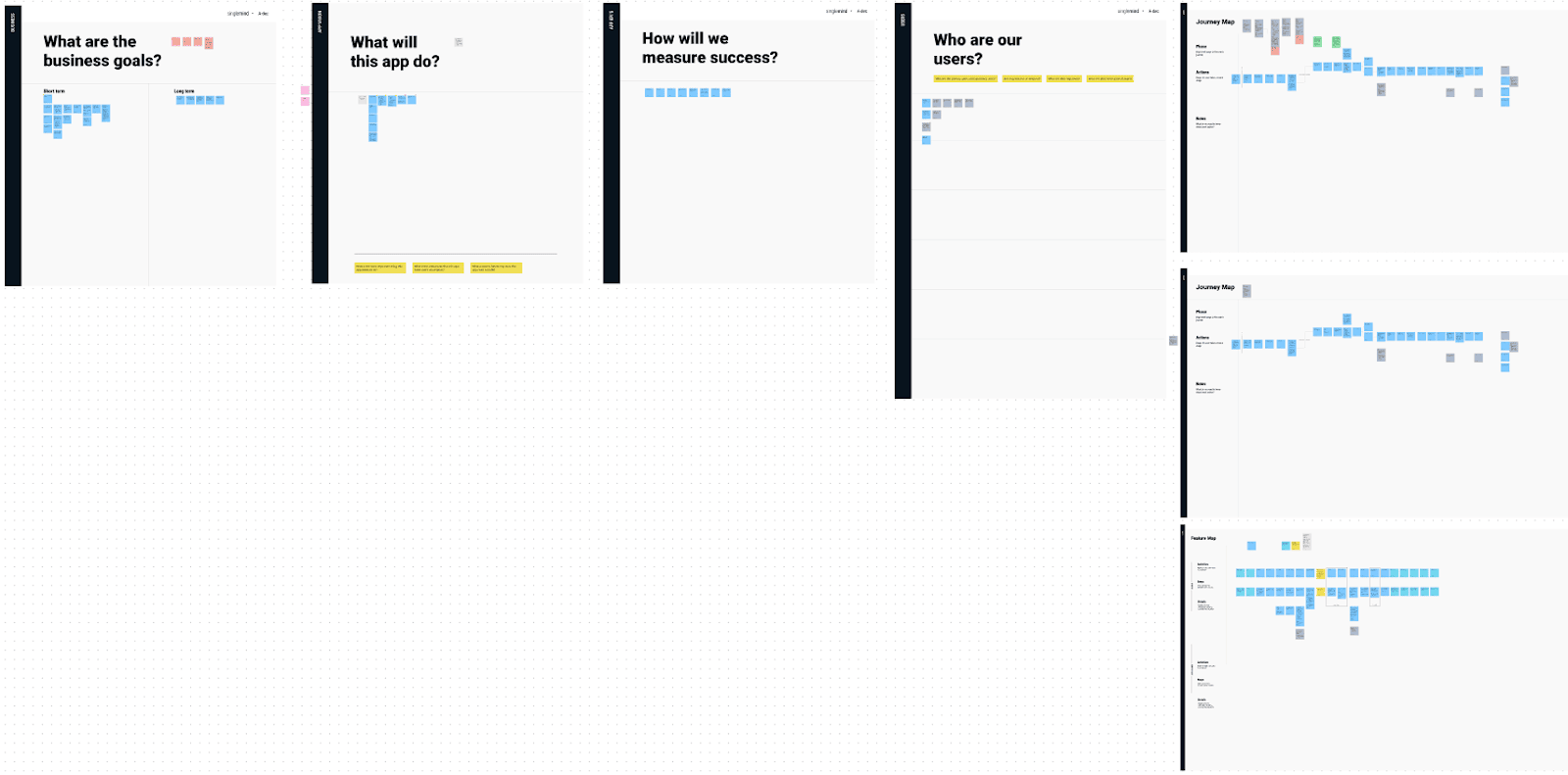 In the Discovery phase, we learned about the problems that needed to be solved and gathered information to inform our design solutions. We conducted several collaborative workshops with stakeholders for the specific purpose of understanding the business goals, as well as customer and service technician needs and pain points, and ideated and defined the project objectives, requirements, and expected outcomes. Between workshops, we conducted additional research to deepen our understanding of the product landscape.
 
At the end of the discovery phase, we had a thorough understanding of the business requirements, user needs, pain points, and project objectives, and had established a shared understanding and alignment with stakeholders on the goals and scope of the project. This information was documented in our research findings, personas, user journeys, and a design brief that outlined the problem, objectives, recommendations, and next steps for the project.

UX Design focused on converting the insights gained during discovery into concrete design concepts using sketches, wireframes, and prototypes. This was done to effectively communicate the design vision and receive input from stakeholders. The goal was to create a design that met the needs of users and aligned with the business goals and objectives.

To clarify and streamline the process, we created user flow diagrams to visualize the service technician's journey through the product, highlighting the features and their interconnections to create an integrated solution.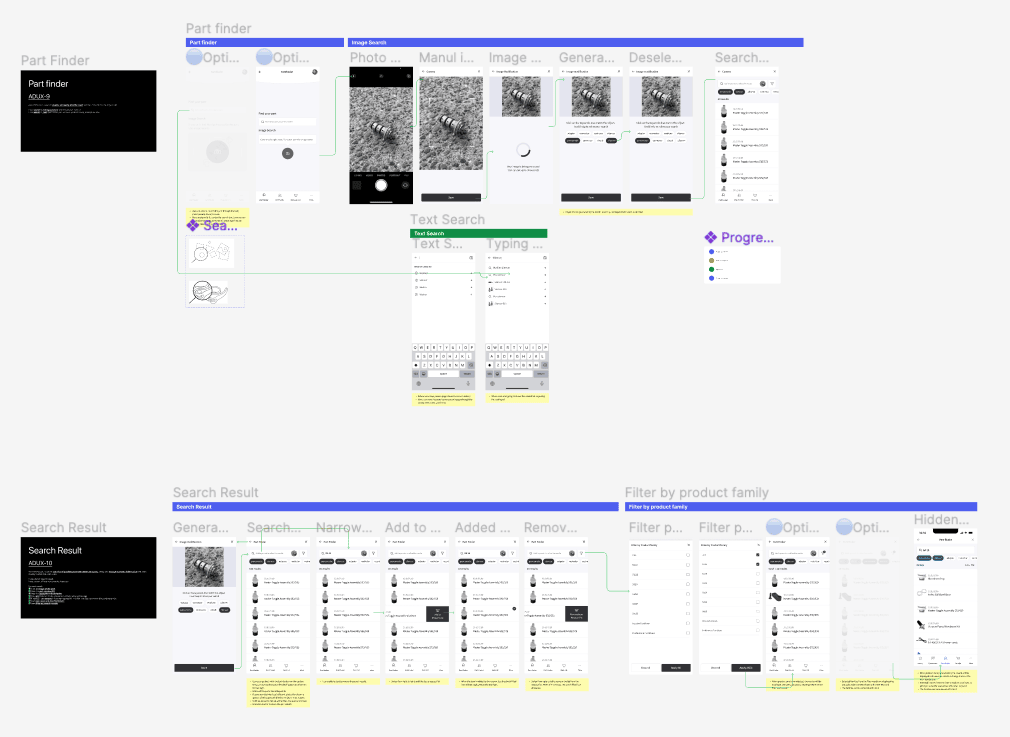 Low-fidelity wireframes were then created to begin visually representing the user interface. They were used to communicate the layout, structure, and functional elements of the design so that we could gather feedback and make quick refinements. They showed the placement of text, images, buttons, and other interactive elements, but did not include color, typography, or other visual brand details.
 
As the wireframes began to take form, we expanded them to include the interactions between different pages and views within the user's journey. The wireframes were linked together to form complete flows, showcasing the steps a user would take to achieve a goal, and the interstitial, conditional, and intermediary messages, modals, and alerts that may appear along the way. This allowed designers and stakeholders to visualize and understand the entire user experience and make necessary changes before the design was finalized.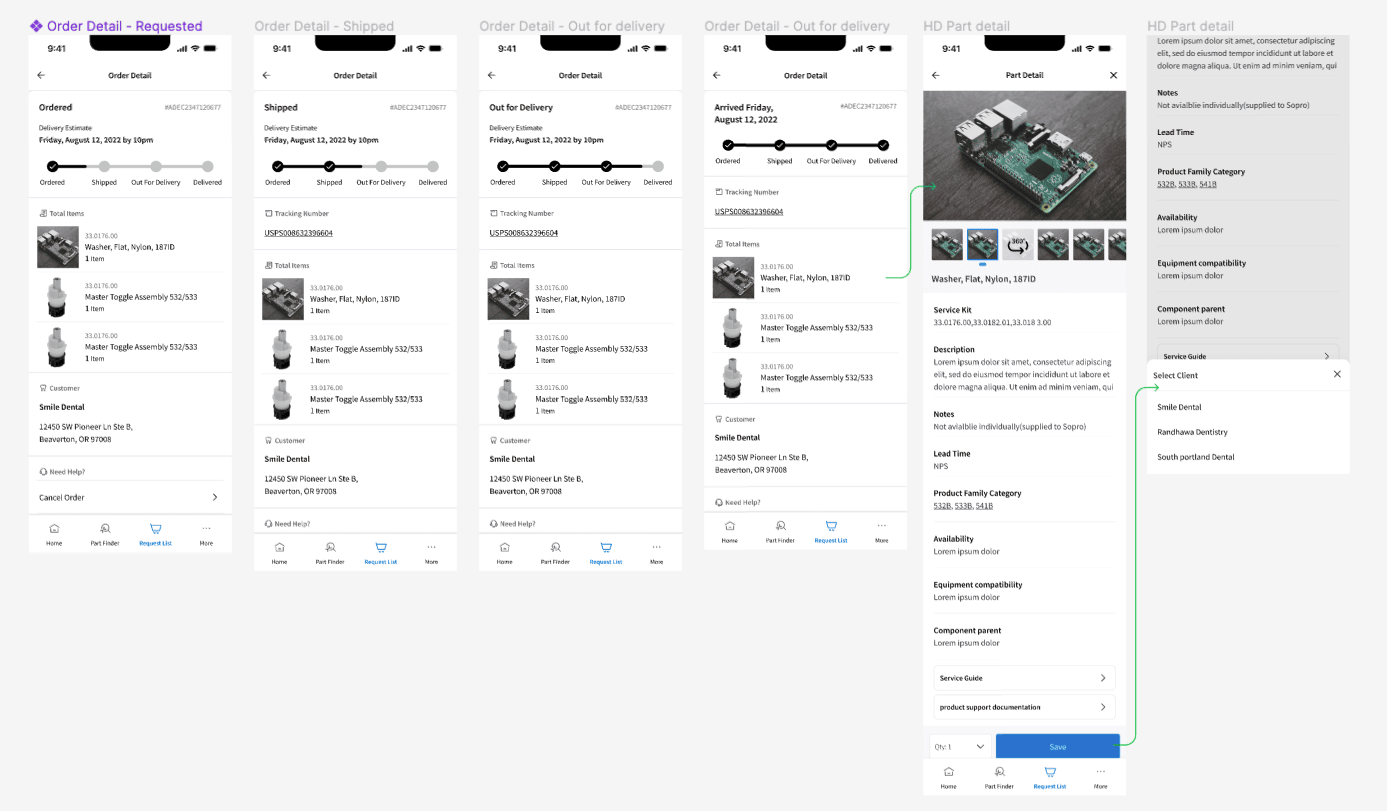 At Singlemind, most wireframes that we create are part of a larger feature or task flow, so we leverage these wireframe flows as a way to make sure we've thought through all the nuances, and represent that thinking in a way that our clients can understand and users can test.

Our client already had a number of software solutions in the market and under development, but having been designed and built by different teams over a period of time, they lacked a consistent approach to user experience, interface design, and overall branding. We were tasked with evaluating how design had been applied in these other areas, and assisting in creating a unified, consistent design system they could move forward with.
 
We assessed the current UX, UI, and design patterns for best practices, scalability, brand fit, and accessibility. Key problem areas were identified, as well as opportunities to pull forward existing patterns and brand elements. This activity culminated in a series of recommendations for prioritizing design system-related work based on both the immediate needs of the product we were working on, as well as the long-term needs of their product ecosystem

Based on our design audit and working collaboratively with client stakeholders, we created an intuitive, aesthetically pleasing look and feel for the product's user interface that was easy for users to understand, navigate, and interact with. This included the overall layout, typography, color scheme, imagery, buttons, and other interactive elements, designed with both form and function in mind.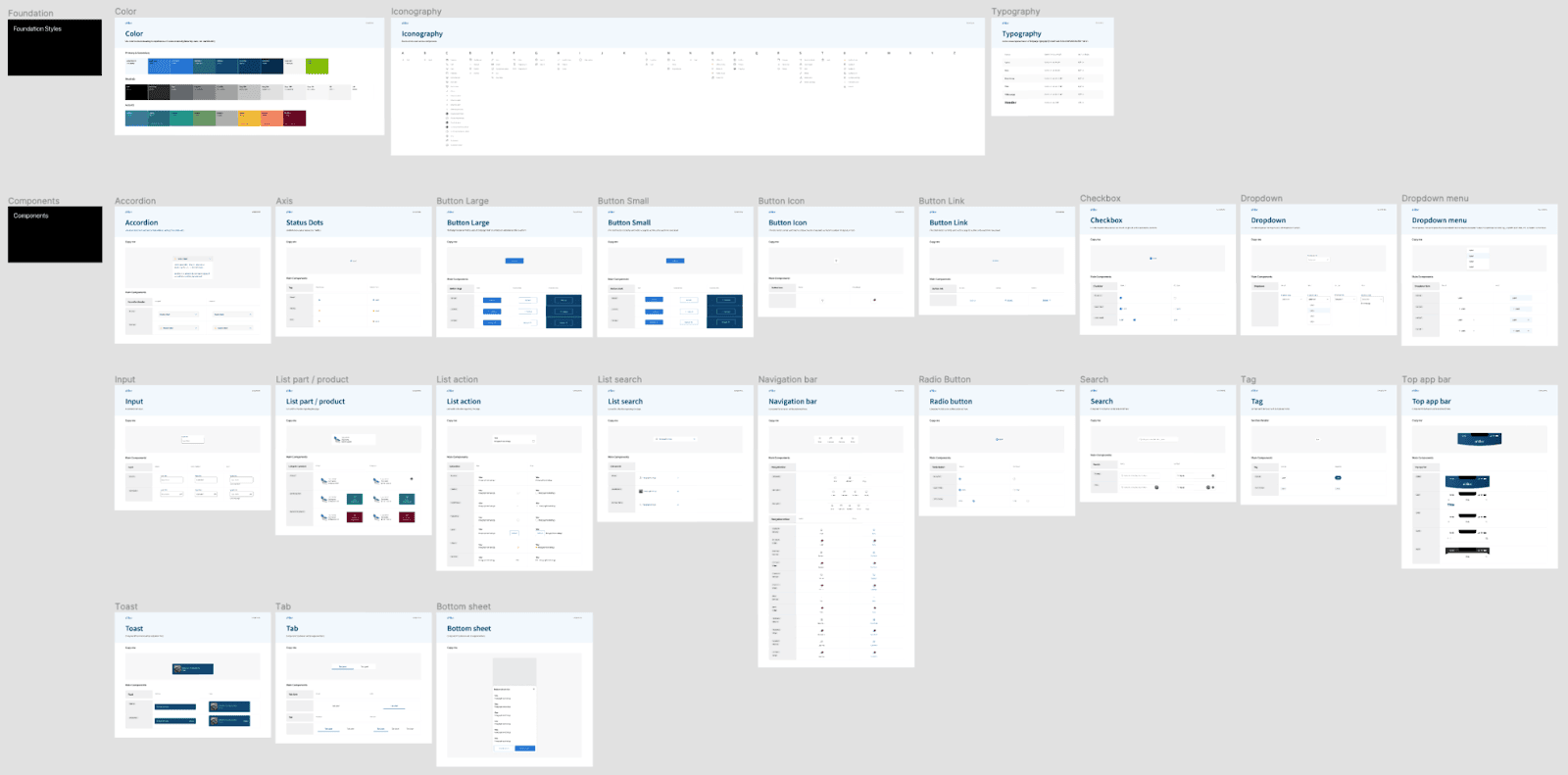 We began setting up the design system at the beginning of the design phase and continued to expand and refine it until the visual and interaction guidelines were well defined. This included typography, color palettes, iconography, and component libraries, as well as design principles and best practices for creating a consistent user experience.
 
By using a design system, Singlemind helps ensure that our client's products are visually and experientially consistent, efficient to design and develop, and easy for users to understand and navigate. The design system is a living resource and is regularly updated and improved based on user feedback and evolving design trends, to ensure that the client's product remains up-to-date and effective in meeting user needs.

Our collaborative product design work has established a solid foundation for the next generation of how service technicians will support their customers. We look forward to continuing to work with this client as they enhance their technology portfolio and bring new products to the market.